Serviced and Excellent condition Second Hand Mobility Scooters
Are you looking for a second-hand mobility scooter for yourself or your loved ones? Then look no further than Mobility Scooters For Hire Sales Service Melbourne, servicing all of Melbourne and especially Northern Suburbs. We are an extensive collection of used mobility scooters for sale in Melbourne, and you can get the one that suits your requirements, needs, and pricing at our store. As a mobility scooter rental service, we have over 60+ models of varied 
mobility scooter
 suppliers at our store. From lightweight portables to medium and large mobility scooters meant for bariatric needs, including electric and manual wheelchairs, we have all of them in excellent condition that has been maintained with regular checkups and undergone proper preventive care. That is why we are confident about our distinct selection of second-hand mobility scooters, which have been checked and tested to ensure they have many more years of service life to offer. Many of our second-hand mobility scooters come with a three-month unconditional warranty. For more information regarding our warranty for secondhand devices, please call or email us with your enquiry.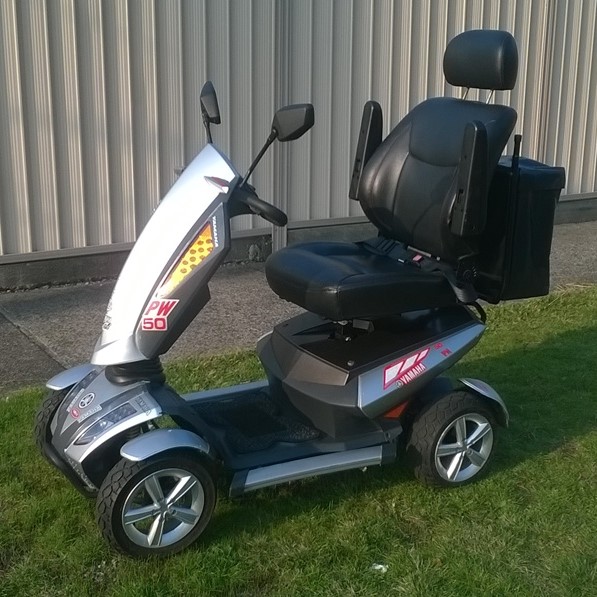 Used Mobility Scooters For Sale in Melbourne
As a person with mobility issues due to aging or injuries, mobility scooters afford you independence and freedom of movement and helps you get back to enjoying life's little pleasure. However, investing in brand new equipment might feel like a daunting task, and buying a used mobility scooter on sale in Melbourne will allow you to explore more choices at affordable prices.
Having a comprehensive range of mobility aids like knee walkers, electric wheelchairs, manual wheelchairs, mobility scooters in all ranges of loads capacities, costs and sizes, we have no shortage of options for you to choose from. All our used mobility scooters for sale in Melbourne have their batteries, tyres, suspension and other essentials checked to last for years. We have excellent maintenance and repair services for all our second-hand mobility scooters, with a large stock of parts and accessories. So, you don't have to worry about getting continued extended support from us.
We request you to drop a line on our second-hand mobility scooter form detailing your requirements, so we'll be able to guide you through the right choice for you. Would you like to view/have a demonstration/ask a question? Phone the hire sales service hotline (03) 7036 4440.
Portable Mobility Scooters, Large Mobility Scooters and Electric Wheelchairs are available secondhand sale.
Most items come with a three month warranty if listed price is over $1500.00 and paid in full.
Yes, if your disability has been assessed and funds have been approved, then you stand to benefit from the NDIS fund. Talk to us to understand how you can buy your mobility scooter through NDIS.
There is no standard model with a price for mobility scooters. Like cars, there are many different suppliers and models with a wide range of features. They can cost anywhere from $1500 to $9000, and generally, an investment of $4000 to $6000 can get you the best featured, high performing mobility scooter that will last a long time.