At our base in Thomastown
At mobility scooters for hire in Melbourne are invoiced for the duration expected up to four weeks max and paid for in advance. For long term hire, invoices are a maximum of four-weekly paid for in advance on the invoice.
(*) There is a discounted rental rate for long term hire for electrical devices.
Delivery/collection, 2.50/km + 25.00 + GST (all charges included) one way only from base in Thomastown.
Days over return date/late return ; 1-3 days (weekly rate -20%) 4+ days (weekly rate)
We request you write on our rental form (Your Message) detailing your requirements, so we'll be able to guide you to the right choice for you.
Would you like to view/have a demonstration/ask a question?
Phone the hire sales service hotline (03) 7036 4440.
Mobility Scooters For Hire in Melbourne
It is time to reclaim your independence and freedom with mobility scooters for hire in Melbourne. Whether you need it for everyday shopping or mobility during your travels, we have the largest selection of mobility scooters for hire and disability scooters for hire across a wide range of specifications and weekly rental rates.
At Mobility Scooters For Hire, we understand that needs are varied for each person, and no one scooter fits every need. That is why we have more than 50+ models from world-class brands, from portable disability scooters for hire to large four-wheeled mobility scooters for hire in Melbourne.
All our mobility scooters ready for hire are up-to-date, serviced and checked to ensure you'll enjoy a hassle-free experience on your time out in the world, relishing your freedom to move at will.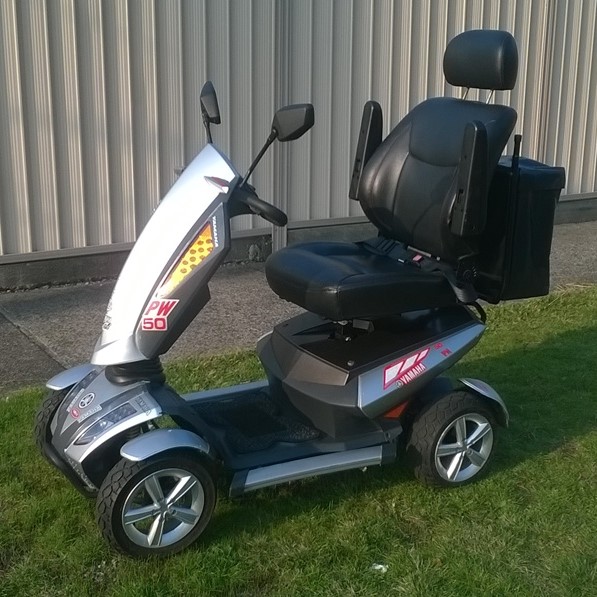 Largest Selection of Mobility Scooter Rental and Disability Scooter for Hire
Along with mobility scooters for hire in Melbourne, we also are the largest rentals for all kinds of mobility aids and equipment, including Mobility Scooters for rental, Disability scooters for hire, Electric Wheelchairs, Manual Wheelchairs, Batteries, Battery Chargers, Walkers, Rollators, Sun Shades, Panniers, Shopping Bags and Accessories.
Our collection of versatile mobility scooters for rental in Melbourne include the following but are not limited to:
Portable two/three-wheelers mobility scooters rental: Easy to assemble and dismantle, and great for cruise and air travel, includes a lightweight, powerful battery with a load capacity of about 130-145kg. Includes scooters like Tri-Scout, i-Moving, City Bug, Travel Scoot and more.
Portable four-wheelers mobility scooters rental: We have more than 30+ models in this category : some with powerful Li-ion batteries, some great for folding and tucking it into planes and for abroad travels – some which are a combination of all three! Includes the Luggie, Solax Mobi, Buzz, Cutie, Luna, Scuttle bus and more models.
Three Wheel mobility/disability scooters for hire- Great maneuverability with great turning circles and best suits a large variety of needs. Includes Tri-Pegasus, 3-W Celebrity X, Ronillenger, and more.
Medium Size for wheel mobility scooters for hire: Stylish with pneumatic tyres, LED lights, sporty and with a powerful battery. Includes Python, Explorer, Flamingo, Sterling, Blue Eyes, Auriga and more.
Large Mobility Scooters for Hire in Melbourne: Large-sized scooters for heavy sized people and can be used on slopes. Many can take loads up to 200kg weight, and powerful battery and large all-terrain tyres.
Under the aegis of the NDIS (National Disability Insurance scheme), post-assessor report submission and funding approval for your disability, it is possible to get a mobility scooter funded by the NDIS assistive technology budget, which will include the repair and maintenance of the mobility scooter.
Yes, we provide invoices every four weeks for long term hires.
Mobility scooters for hire in Melbourne are available at a starting price of $70/week.